Nigerian government endorses NNPC, ECOWAS deal on Nigeria-Morocco gas pipeline
The Nigerian government, through the Federal Executive Council (FEC), has authorised the Nigerian National Petroleum Corporation (NNPC) to enter into an agreement with the Economic Community of West African States (ECOWAS) for the construction of the Nigeria-Morocco Gas Pipeline. The Nigeria-Morocco Gas Pipeline project, proposed by the Office National des Hydrocarbures et des Mines (ONHYM) of Morocco and NNPC, would consist in a 7,000 km-long gas pipeline crossing more than 10 west African countries and delivering Nigerian gas to Morocco. It might later be extended to Europe.
In April 2022, the Australian engineering group WorleyParsons was selected to provide main front-end engineering design (FEED Phase II) services for the project. WorleyParsons will carry out the onshore FEED scope, the Environmental and Social Impact Assessment (ESIA) and Land Acquisition Studies (LAS). It will also explore the acceleration of electrification and the feasibility of energy self-sufficiency in the region.
---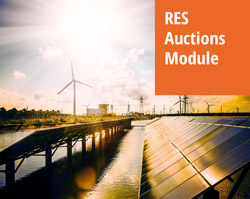 Discover our very detailed and regularly updated RES auctions database with worldwide coverage and a technical focus backed by academic research.
With our renewable energies auctions service you will be able to monitor auctions at a global level. Its (expanding) scope notably includes all major G20 countries and offers an especially fine tracking on Europe and South America.