Nigeria suspends sale of ExxonMobil's shallow water business to Seplat
The Nigerian government has reversed its authorisation of Seplat Energy's takeover of ExxonMobil's shallow water business in Nigeria, several hours after approving it. Indeed, after the transaction was greenlighted by the government, the Nigerian Upstream Petroleum Regulatory Commission (NUPRC) notified ExxonMobil the deal could not go through. Under the Petroleum Industry Act, which was approved in 2021, a holder of a petroleum exploration licence is not allowed to transfer it without permission from the NUPRC. It is not clear if the government's approval can supersede an objection from the commission.
In February 2022, ExxonMobil entered into a Sale and Purchase Agreement (SPA) with Seplat Energy to sell its entire shallow water business in Nigeria, which produced 95 kboe/d in 2020 (92% liquids). However, the deal suffered a setback after the state-owned Nigerian National Petroleum Corporation (NNPC) asserted a right of first refusal on the deal, arguing it has pre-emptive rights to the assets as a joint-venture partner. In 2021, Nigeria produced an average of 1.67 mb/d of oil (-11% compared to 2020).
---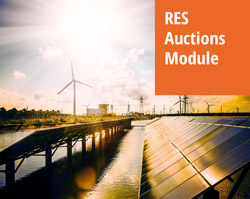 Discover our very detailed and regularly updated RES auctions database with worldwide coverage and a technical focus backed by academic research.
With our renewable energies auctions service you will be able to monitor auctions at a global level. Its (expanding) scope notably includes all major G20 countries and offers an especially fine tracking on Europe and South America.