Nigeria launches energy plan to boost renewables, reach net-zero by 2060
The Nigerian government has launched an energy transition plan aimed at boosting investments for energy project development to address increasing energy poverty and ensure energy sustainability.
With this plan, Nigeria aims at ensuring access to affordable, reliable, sustainable and modern energy for its 200m citizens by 2030 and achieving net-zero by 2060 through massive investments in oil, gas, solar and other modern energy technologies such as hydrogen and electric vehicles.
Nigeria announced it will need to spend an additional US$10 billion in energy projects per year from the current $400 billion to be able to provide access to energy to some 100m Nigerians that the government plans to lift out of poverty before 2030. To that end, Nigeria will aim to raise an initial US$10bn in funding to implement its energy transition plan ahead of COP27 climate talks later this year.
---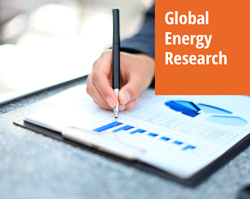 Enerdata's premium online information service provides up-to-date market reports on 110+ countries. The reports include valuable market data and analysis as well as a daily newsfeed, curated by our energy analysts, on the oil, gas, coal and power markets.
This user-friendly tool gives you the essentials about the domestic markets of your concern, including market structure, organisation, actors, projects and business perspectives.