The Nigerian Upstream Petroleum Regulatory Commission (NUPRC) has selected 42 companies in the bid for 49 flare sites put forward during the 2022 Nigerian Gas Flare Commercialisation Programme (NGFCP) auction process, including 38 companies that won 40 flare sites for standalone single flare site development and 4 bidders that were awarded nine sites to be developed as clusters. The government received bids from 226 companies for the program, which is one of the country's initiatives to drive the attainment of zero routine gas flaring by 2035 and carbon neutrality by 2060.
Nigeria flared more than 5 bcm of associated gas in 2022 (-20% compared to 2021), according to the World Bank. Nigeria, which is the third-largest gas producer in Africa, marketed 41 bcm of gas in 2022. Its gas consumption reached 21 bcm.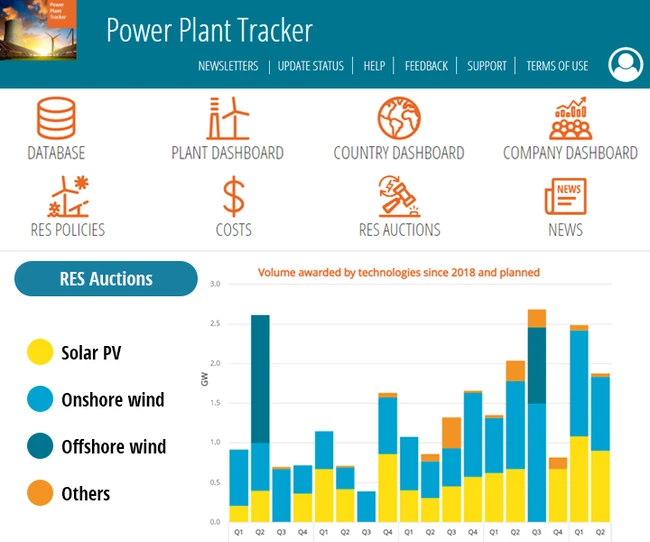 Discover our very detailed and regularly updated RES auctions database with worldwide coverage and a technical focus backed by academic research.
With our renewable energies auctions service you will be able to monitor auctions at a global level. Its (expanding) scope notably includes all major G20 countries and offers an especially fine tracking on Europe and South America.