NHPC resumes works on 2 GW Lower Subansiri hydropower plant (India)
Indian state-owned hydropower company NHPC has resumed works on the 2,000 MW Lower Subansiri hydro power project in Assam and Arunachal Pradesh (India). The construction could last 3.5 years for a total expenditure of INR 170bn (US$2.4bn). Located near North Lakhimpur on the border of Arunachal Pradesh and Assam, the dam has been conceived to resist seismic activity up to a magnitude of 8 on the Richter scale.
The construction of the Subansiri hydropower project initially started in late 2005 - the project was then slated to be commissioned in 2014 - but came to a halt in 2011 due to various problems, including anti-dam protests.
The Indian hydropower sector is facing significant competition from thermal power plants from wind and solar. Large hydro projects are currently not entitled to the same benefits and incentives as smaller ones. The share of hydropower in India's total power capacity stood at 13 % in 2018.
---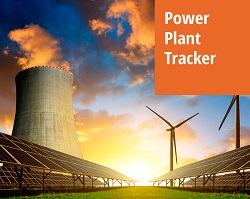 Enerdata has developed a market research service to screen, monitor and analyse the development of power generation assets.
Power Plant Tracker offers an interactive database and a powerful search engine covering power plants worldwide – including both installed and planned capacities for renewables and fossil fuels.