NFE finalises agreements with Pemex to develop the Lakach gas field in Mexico
The US company New Fortress Energy (NFE) has finalised its agreements with Pemex, Mexico's state-owned oil and gas company, to develop and operate an upstream and natural gas liquefaction project at the Lakach deepwater natural gas field, located off the coast of Veracruz (eastern Mexico).  
NFE will invest in the development of the Lakach field over a two-year period by completing seven offshore wells. In addition, NFE will deploy to the Lakach field a 1.4 Mt/year (2 bcm/year) FLNG unit to liquefy the majority of the produced natural gas. The area around Lakach has a total resource potential of 3.3 tcf (93.5 bcm).
The Lakach FLNG unit is one of five FLNG units NFE plans to deploy in the next two years, adding approximately 7 Mt/year (9.5 bcm/year) of liquefaction capacity to the global market.
Earlier in November 2022, NFE also finalised agreements with the Mexican power utility Comisión Federal de Electricidad (CFE), which include the creation of a new floating LNG hub off the coast of Altamira (northeastern Mexico) and the deployment of multiple FLNG units of 1.4 Mt/year each.
---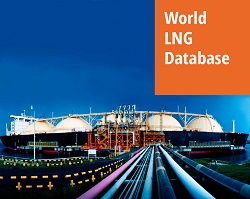 World LNG Database offers a complete set of data on LNG markets. The service provides detailed information on existing and planned liquefaction and regasification plants. It also includes LNG shipping around the world, LNG contracts, time series on regasification and liquefaction capacities, LNG flows and LNG prices for all players in the market.