New Zealand's only oil refinery (7 Mt/year) should close in 2022
The shareholders of Refining NZ have approved the conversion of the 135,000 bbl/d (6.8 Mt/year) Marsden Point refinery into a fuel import terminal from mid-2022, using 80% of the existing tank capacity. The decision is conditional on entry into final agreements with customers, lender consents, and a final investment decision by the Refining NZ Board (expected in the third quarter of 2021), based on front end engineering and design (FEED) work by management.
The Marsden Point refinery, which is owned by ExxonMobil (17%), Z Energy (15%) and BP (10%), is New Zealand's only refinery. The refinery's throughput declined by 30% in 2020, due to the significant demand impact of COVID-19 travel restrictions and low Asian refining margins due to excess capacities exacerbated these impact and competition. Refining NZ would invest NZD200m (US$144m) in the transition and conversion of its refinery over the next four to five years, excluding refinery demolition costs.
---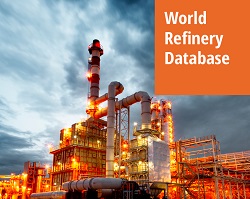 Use this powerful business intelligence tool to assess current and future production capacities of oil products by country and by zone. Gain insight into companies' asset portfolios and future trends for refined oil production capacities, giving you the ultimate edge for strategy and decision-making.