New Zealand may reach 6.5 GW of wind and 6 GW of solar by 2050
According to the New Zealand's power transmission network operator Transpower, the share of renewable electricity could raise from around 83% in 2018 (59% hydropower and 18% geothermal) to 95% in 2035 and 100% by 2050. The country will have to source nearly 60% of its total energy requirements from electricity in 2050 (up from 25% in 2016) to meet its climate change commitments.
According to Transpower's Accelerated Electrification base case, electricity consumption will increase by 68% by 2050, from 42 TWh in 2020 to 70 TWh in 2050, due to the electrification of heat and transport and to the population growth. Peak demand should only increase by 40% (from the current 7.3 GW to 10 GW in 2050) thanks to demand-side management measures. The installed capacity should more than double between 2020 (over 9 GW) and 2050 (nearly 22 GW). Most of the growth would come from wind power (from less than 700 MW in 2020 to 6.5 GW in 2050) and from solar power (from around 100 MW in 2020 to 5.9 GW in 2050, including 4.9 GW of distributed solar capacity and 1 GW of utility-scale solar capacity).
Consequently, the share of wind in the power mix could rise from 5% in 2020 to 28% in 2050 and that of solar from less than 0.5% to 13% in 2050.
---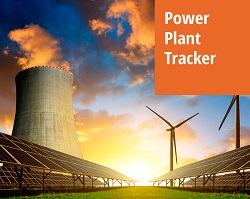 Enerdata has developed a market research service to screen, monitor and analyse the development of power generation assets.
Power Plant Tracker offers an interactive database and a powerful search engine covering power plants worldwide – including both installed and planned capacities for renewables and fossil fuels.