New Jersey (US) draft plan targets 100% clean energy by 2050
The Board of Public Utilities (BPU) of New Jersey (United States) has released a draft energy plan, which aims to make the state 100% "clean energy" by 2050. The Draft 2019 Energy Master Plan aims to reach a carbon-neutral power generation in 2050 and a maximum electrification of transports and buildings, to meet or exceed the Global Warming Response Act greenhouse gas (GHG) emissions reductions of 80% relative to 2006 levels by 2050.
The draft energy plan is based on seven pillars: reducing the energy consumption and emissions from the transport sector (including by promoting electric vehicles); accelerating the deployment of renewable and distributed energies (offshore wind, community solar, energy storage, etc.); improving energy efficiency and reducing peak demand; reducing energy consumption and emissions from the building sector (electrification, expansion of net zero carbon homes incentive programmes); modernising the power grid and utility infrastructure; supporting community energy planning; and expanding the clean energy innovation economy.
The New Jersey Board of Public Utilities (NJBPU) will receive comments on the draft plan until mid-September 2019.
---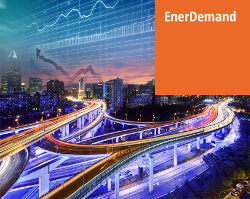 Enerdata's premium EnerDemand service provides detailed data on energy consumption and efficiency for the 20 highest energy-consuming countries, broken down by sector and end-use.
Create custom graphs, export data to use in Excel, and sift through the online database in whatever way is most useful to you: by household uses, by multiple road vehicle types, and by different end-uses in buildings, industry and more.