New estimate raises Energean's hydrocarbon reserves in Israel by 44%
According to a new estimate, Energean's gross 2P (proven and probable) reserves in Israel now stand at 729 Mboe, which is 44% higher than a previous estimate. The Karish, Karish North and Tanin fields are now estimated to hold 98.2 bcm of gas and 99.6 mbl of oil. The increase was principally driven by the upgrade of resources following approval of the Karish North Field Development Plan by the Israeli government in August 2020. Energean's next exploration campaign, planned in early 2022, could revise those figures.
Energean took the final investment decisio to proceed with the development of the Karish and Tanin gas projects in March 2018. The company owns 70% in these two gas projects, in partnership with Kerogen Capital (30%). Energean has signed sales and purchase agreements (SPAs) for 4.6 bcm/year from its Karish and Tanin 8 bcm/year floating, production and storage unit (FPSO). The independent oil and gas producer has submitted an addendum to the Karish and Tanin field development plan, to include the Karish North development, envisaging a production capacity of up to 300 mcf/d (approximately 3 bcm/year). A final investment decision (FID) is expected by the end of 2020.
---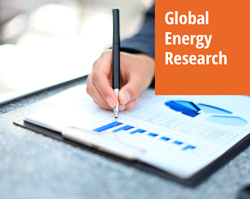 Enerdata's premium online information service provides up-to-date market reports on 110+ countries. The reports include valuable market data and analysis as well as a daily newsfeed, curated by our energy analysts, on the oil, gas, coal and power markets.
This user-friendly tool gives you the essentials about the domestic markets of your concern, including market structure, organisation, actors, projects and business perspectives.