New 2 GW power interconnection project planned between France and the UK
The Planning Inspectorate, the public agency in charge of national infrastructure planning applications in England and Wales (United Kingdom), has accepted the application for development consent for the 2 GW Aquind power interconnection project between the United Kingdom and France. The Aquind project is a proposed subsea High Voltage Direct Current (HVDC) power transmission line between Lovedean, near Portsmouth, on the South Coast of England (UK) and Dieppe (Normandy, France) with a capacity to transmit up to 16 TWh/year. The total cost of the project is estimated at £1.1bn (around €1.3bn). In September 2016, Aquind was granted an interconnection license from the British energy regulator Ofgem to develop the project. Construction could start in 2021 if the Planning Inspectorate grants a development consent order and the project could be commissioned in 2023.
---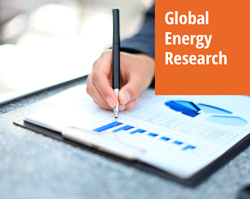 Enerdata's premium online information service provides up-to-date market reports on 110+ countries. The reports include valuable market data and analysis as well as a daily newsfeed, curated by our energy analysts, on the oil, gas, coal and power markets.
This user-friendly tool gives you the essentials about the domestic markets of your concern, including market structure, organisation, actors, projects and business perspectives.