The Netherlands expected to miss 2030 GHG emissions reduction target
According to the Climate and Energy Outlook 2020, the Netherlands is expected to reduce its greenhouse gas (GHG) emissions by 34% compared to their 1990 level by 2030. This is significantly lower than the 49% emission cut target set for 2030, that exceeded the EU mandate (40%). In 2018, GHG emissions were 17% below their 1990 level. The average emission reduction was approximately 3 MtCO₂/year over the 2010–2019 period; to achieve the 49% reduction target by 2030, the Netherlands would have to double the average reduction rate to approximately 6 MtCO₂/year. The Netherlands is expected to halve GHG emissions from the power sector by 2030, due to the strong increase in renewable power generation and coal-fired power plant closures. However, the sustainability of heat production and motor fuels and energy savings are lagging behind. A total investment budget of €300m/year has been put in place from 2018-2030 to promote actions to meet this emissions cut target.
---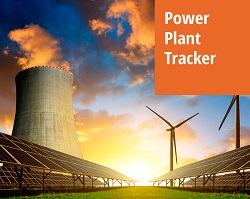 Enerdata has developed a market research service to screen, monitor and analyse the development of power generation assets.
Power Plant Tracker offers an interactive database and a powerful search engine covering power plants worldwide – including both installed and planned capacities for renewables and fossil fuels.