Nearly 8.6 GW of wind capacity installed in the United States in 2015
According to preliminary statistics released by the American Wind Energy Association (AWEA), the United States installed 8,598 MW of wind power during 2015, i.e. 77% more than during 2014 (more than 4,800 MW). Installed wind capacity in the United States now averages 74 GW.
More than half of these capacity additions occurred in the fourth quarter of 2015, with 5,001 MW of wind capacity.
Texas accounted for 15% of total installations in 2015 with 1,307 MW (total capacity of more than 17.7 GW), followed by Oklahoma (853 MW), Kansas (599 MW), and Iowa (502 MW). Iowa now ranks second in terms of installed wind capacity, with more than 6.1 GW, followed by California (6.1 GW) and Oklahoma (5.2 GW).
In addition, over 4.9 GW of projects were in advanced stages of development at the end of 2015, with more than 1,500 MW of new additions announced during the fourth quarter. More than 1,800 MW of PPAs were signed in the fourth quarter, contributing to the more than 4,000 MW of total PPAs signed during 2015.
---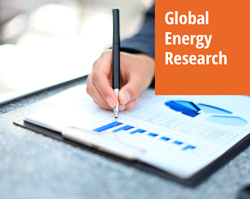 Enerdata's premium online information service provides up-to-date market reports on 110+ countries. The reports include valuable market data and analysis as well as a daily newsfeed, curated by our energy analysts, on the oil, gas, coal and power markets.
This user-friendly tool gives you the essentials about the domestic markets of your concern, including market structure, organisation, actors, projects and business perspectives.