NAM aims at reducing gas production at Groningen field (Netherlands)
In the wake of an earthquake in the Groningen region (Netherlands), the Dutch oil and gas company Nederlandse Aardolie Maatschappij (NAM) has proposed to reduce production levels at the Groningen field by shutting down some production clusters. Earthquakes are frequent in the region and have led to several production decreases in the recent years.
The gas extraction from the largest gas field in Europe was progressively reduced from 42.5 bcm in 2014 to 33 bcm in 2015, 27 bcm in 2016 and 21.6 bcm in 2017. As a result of the last Government announcement to cap it to around 20 bcm/year by 2021, the gas production from the field will have almost halved in 4 years. However, the highest court in the Netherlands rejected the latest production cap plan in November 2017 and ordered a new decision within 12 months on how much gas can be extracted onsite, where drilling operations have triggered minor earthquakes.
The field operator NAM is a joint venture between ExxonMobil (50%) and Shell (50%).
---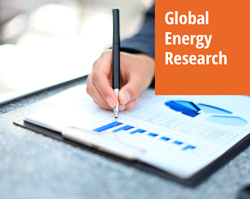 Enerdata's reputable online information service provides up-to-date market reports on 110+ countries with valuable market data and analysis as well as a daily newsfeed on the oil, gas, coal and power markets.
This user-friendly tool gives you the essentials on the domestic market of your concern including market structure, organisation, actors, projects and business perspectives.