Myanmar starts operating the Chinese-backed 135 MW Kyaukpyu CCGT plant
The 135 MW Kyaukpyu gas-fired combined cycle power plant was put into service in the Kyaukpyu township, Rakhine state, western Myanmar. The US$180m plant was developed by Kyauk Phyu Electric Power Company, a joint venture between Chinese state-owned firm Power China Resources and Myanmar's Supreme Group, as part of the China-Myanmar Economic Corridor (CMEC) scheme. More than 90% of machines installed at the CCGT plant are manufactured in China.
It is expected to generate 1 TWh/year of electricity by using around 230 mcm/year of natural gas. The power will be distributed via the 230 MW Kyaukpyu sub-power station to Burmese households and businesses.
As of end-2020, Myanmar's installed power capacity was dominated by hydro (46%, 3.3 GW) and natural gas (41%, 2.9 GW). In 2020, power was mostly generated by gas (53%, 12.1 TWh) and hydro (35%, 8.8 TWh). The country currently has 2 GW of gas-fired capacity under construction and nearly 3.7 GW under development.
---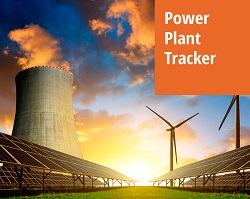 Enerdata has developed a market research service to screen, monitor and analyse the development of power generation assets.
Power Plant Tracker offers an interactive database and a powerful search engine covering power plants worldwide – including both installed and planned capacities for renewables and fossil fuels.