Morocco launches tenders for 260 MW of solar PV, part of its Noor Atlas plan
The Moroccan Agency for Sustainable Energy (MASEN) has launched tenders for the construction, operation and maintenance of 260 MW of solar power, as part of the country's Noor Atlas plan. The tenders for the solar PV plants are organized in two lots and across seven sites, located mainly in eastern and southern Morocco.
They comprise a 42 MW PV plant in Ain Ben Mathar, 42 MW plant in Enjil, 36 MW plant in Boudnib, 36 MW plant in Outat el Haj, 30 MW plant in Bouanane, 36 MW plant in Tan-Tan and 36 MW plant in Tata. The bid opening is scheduled for 30 October 2022.
Morocco aims to develop at least 2 GW of solar projects under its Noor Atlas plan, which contributes to the country's goal of reaching 52% of power generation from renewables by 2030 (22% in 2020). In 2021, Morocco had only about 800 MW of solar installed capacity, however, the country has almost 15 GW of solar projects under development.
---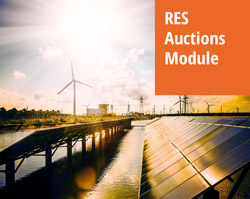 Discover our very detailed and regularly updated RES auctions database with worldwide coverage and a technical focus backed by academic research.
With our renewable energies auctions service you will be able to monitor auctions at a global level. Its (expanding) scope notably includes all major G20 countries and offers an especially fine tracking on Europe and South America.