More than 60 GW of US coal-fired plants will be retired by 2020
The Annual Energy Outlook 2014 (AEO2014) of the US Energy Information Agency estimates that a total of 60 GW of coal-fired power capacity will be retired by 2020 (including retirements already reported to the US EIA). Projected retirements of coal-fired generating capacity in the AEO2014 include retirements above and beyond those reported to EIA as planned by power plant owners and operators. In these projections, 90% of the coal-fired capacity retirements occur by 2016, coinciding with the first year of enforcement for the Mercury and Air Toxics Standards (MATS). To comply with MATS, it is assumed that all coal-fired plants have flue gas desulfurization equipment (scrubbers) or dry sorbent injection systems installed by 2016. Retirement decisions are based on the relative economics and regulatory environment of the electricity markets. A plant may retire if higher coal prices, lower wholesale electricity prices (often tied to natural gas prices), or reduced utilization make investment in equipment like scrubbers uneconomical.
---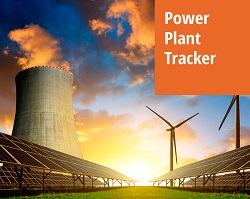 Enerdata has developed a market research service to screen, monitor and analyse the development of power generation assets.
Power Plant Tracker offers an interactive database and a powerful search engine covering power plants worldwide – including both installed and planned capacities for renewables and fossil fuels.