Moldova pledges to implement EU gas laws by the end of 2021
Moldova plans to fully implement most aspects of the EU third energy package obligations from 2021, including unbundling the gas transmission system operator (TSO) Moldovatransgaz from the national gas company Moldovagaz, and revise cross-border tariffs. In addition, the reform program also calls for operator certification by the Energy Community in line with EU standards and for the separation of Moldovagaz' import and trading operations from final supply to consumers. The country is also expected to sign interconnection agreements covering all points of entry into its gas transmission system and to reach a deal with Romanian TSO Transgaz.
The Gas Market Act of 2016 transposed the EU principles of the Third Energy Package. The unbundling of the TSO was previously expected by 2020; the 2015 deadline was extended because of the country's high dependence on gas imports from Russia. The market is dominated by a single vertically integrated company, which controls the entire chain of gas businesses and acts as an importer and wholesale supplier. The transmission system (1 900km) is managed by Moldovatransgaz and Tiraspoltransgaz (Transnistria), two subsidiaries of Moldovagaz. Moldovatransgaz manages the transit pipelines from Ukraine to Romania, Bulgaria and Turkey through Moldova. Moldova and Ukraine are linked by the Trans-Balkan pipeline (TBP) and a smaller pipeline at Ungheni.
---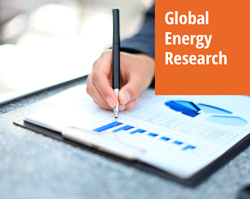 Enerdata's premium online information service provides up-to-date market reports on 110+ countries. The reports include valuable market data and analysis as well as a daily newsfeed, curated by our energy analysts, on the oil, gas, coal and power markets.
This user-friendly tool gives you the essentials about the domestic markets of your concern, including market structure, organisation, actors, projects and business perspectives.