Mitsui acquires 28% stake in five GDF SUEZ's assets in Australia
GDF SUEZ and Mitsui have agreed to strengthen their existing partnership in Australia. As part of the agreement, Mitsui will acquire a 28% equity interest in five assets from GDF SUEZ Australian Energy, a wholly owned subsidiary of GDF SUEZ.
GDF SUEZ Australian Energy owns and operates 3,540 MW of renewable, gas fired and brown coal-fired generating units in Victoria, South Australia and Western Australia. The assets involved in the transaction are: Canunda, a 46 MW wind farm in South Australia; Hazelwood, a 1,542 MW coal-fired power station in Victoria; Pelican Point, a 479 MW gas-fired power station in South Australia; Synergen, comprising 396 MW gas-fired peaking plants in South Australia; and Simply Energy, a retail business in Victoria/South Australia with some 350,000 electricity and gas accounts.
This new partnership, which is in line with GDF SUEZ's transformation strategy, will contribute to the Group's 2013-14 portfolio optimisation program and will lead to a reduction in its net debt upon completion of the transaction, which is expected by end-October 2013.
---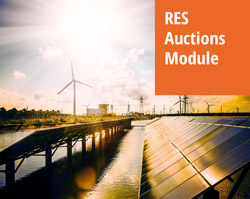 Discover our very detailed and regularly updated RES auctions database with worldwide coverage and a technical focus backed by academic research.
With our renewable energies auctions service you will be able to monitor auctions at a global level. Its (expanding) scope notably includes all major G20 countries and offers an especially fine tracking on Europe and South America.