Mitsui acquires 28% stake in five GDF SUEZ's assets in Australia
GDF SUEZ and Mitsui have agreed to strengthen their existing partnership in Australia. As part of the agreement, Mitsui will acquire a 28% equity interest in five assets from GDF SUEZ Australian Energy, a wholly owned subsidiary of GDF SUEZ.
GDF SUEZ Australian Energy owns and operates 3,540 MW of renewable, gas fired and brown coal-fired generating units in Victoria, South Australia and Western Australia. The assets involved in the transaction are: Canunda, a 46 MW wind farm in South Australia; Hazelwood, a 1,542 MW coal-fired power station in Victoria; Pelican Point, a 479 MW gas-fired power station in South Australia; Synergen, comprising 396 MW gas-fired peaking plants in South Australia; and Simply Energy, a retail business in Victoria/South Australia with some 350,000 electricity and gas accounts.
This new partnership, which is in line with GDF SUEZ's transformation strategy, will contribute to the Group's 2013-14 portfolio optimisation program and will lead to a reduction in its net debt upon completion of the transaction, which is expected by end-October 2013.
---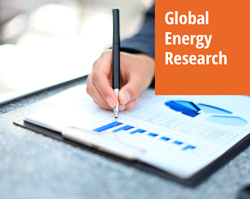 Enerdata's premium online information service provides up-to-date market reports on 110+ countries. The reports include valuable market data and analysis as well as a daily newsfeed, curated by our energy analysts, on the oil, gas, coal and power markets.
This user-friendly tool gives you the essentials about the domestic markets of your concern, including market structure, organisation, actors, projects and business perspectives.