Mitsubishi and Chubu complete acquisition of Dutch energy group Eneco
Mitsubishi Corporation and Chubu Electric have completed the acquisition of the Dutch energy group Eneco. Under the terms of the agreement, Mitsubishi acquired 80% of Eneco and Chubu Electric the remaining 20%. Eneco, which was owned by 44 Dutch municipalities, entered a privatisation process in December 2018. In November 2019, the shareholder's committee of the Eneco reached an agreement with Mitsubishi and Chubu Electric to sell their stakes in the energy company for a total consideration of €4.1bn (US$4.5bn). In February 2020, the European Commission authorised Mitsubishi to take over the company, considering that the proposed acquisition is consistent with the EU merger regulations and would raise no competition concerns.
Eneco is one of the largest energy companies in the Netherlands. In 2019, it operated 3.9 GW of power capacity, including 1.7 GW of onshore wind, 611 MW of off-shore wind and 1,030 MW of thermal power, mainly in Netherlands (2.7 GW), with a renewable footprint in Belgium (909 MW) and the United Kingdom (246 MW). The group generated 11.3 TWh in 2019, including 8.8 TWh in the Netherlands, and delivered 29.5 TWh of electricity, 52 TWh of gas and 2.9 TWh of heat to its customers. Eneco is also taking part to renewable projects and bets on its partnership with Mitsubishi and Chubu Electric to expand in renewable energies internationally. Mitsubishi plans to transfer part of its offshore wind activities (more than 400 MW) in Europe to Eneco.
---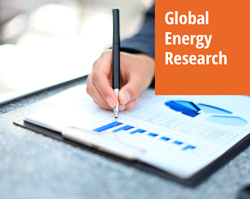 Enerdata's premium online information service provides up-to-date market reports on 110+ countries. The reports include valuable market data and analysis as well as a daily newsfeed, curated by our energy analysts, on the oil, gas, coal and power markets.
This user-friendly tool gives you the essentials about the domestic markets of your concern, including market structure, organisation, actors, projects and business perspectives.