Middle East and Africa added almost 1 GW of wind capacity in 2018
According to the Global Wind Energy Council (GWEC), Africa and the Middle East installed together 962 MW of additional onshore wind power generation capacity in 2018, which is much more than the capacity added in 2017 (around 770 MW). The top three markets are namely Egypt (380 MW), Kenya (310 MW) and Morocco (120 MW).
Most of the new capacity was built in Africa but wind projects are being pushed forward in the Middle East as well: in January 2019, the Saudi Arabian government awarded the 400 MW Dumat Al Jandal onshore wind project to a consortium including EDF Renewable (51%) and Masdar (49%) with a winning bid of US$21.3/MWh.
South Africa is also a key country for future wind projects and although no new capacity was installed in the country over the previous year, state-run power utility Eskom signed PPAs from previous auction rounds. Besides, the government is likely to set up the fifth round of the Renewable Energy Independent Power Producers Programme (REIPPP) later in 2019.
GWEC expects a further 6.5 GW capacity to be added in Africa and the Middle East by 2023, which would more than double the current installed capacity.
---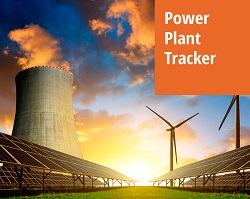 Enerdata has developed a market research service to screen, monitor and analyse the development of power generation assets.
Power Plant Tracker offers an interactive database and a powerful search engine covering power plants worldwide – including both installed and planned capacities for renewables and fossil fuels.