Mexico unveils constitutional reform to strengthen power utility CFE
Mexico has sent to Congress a constitutional reform seeking to strengthen the role of the state-owned power utility Comision Federal de Electricidad (CFE) within the electricity sector. The reform would give a preferential treatment to the CFE over private firms; the law currently assigns priority to dispatching the lowest-cost power onto the grid, which is often produced by private companies. In addition, the proposed reform would remove nominally independent energy regulators - such as the National Hydrocarbon Commission (CNH) and the Energy Regulatory Commission (CRE) - and group their functions under the Ministry of Energy and the CFE.
Mexico opened its energy sector to private and foreign investors in 2013, ending CFE's monopoly. In March 2021, the Congress passed a bill that required power grid operators to take power generated by CFE in priority over private generators. Hydropower plants operated by CFE would have priority, followed by other CFE-operated power plants, and private solar and wind power plants. However, the law was suspended by a court the same month.
---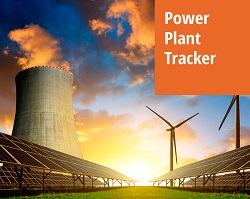 Enerdata has developed a market research service to screen, monitor and analyse the development of power generation assets.
Power Plant Tracker offers an interactive database and a powerful search engine covering power plants worldwide – including both installed and planned capacities for renewables and fossil fuels.