Mexico plans to shut down private power plants
Mexico's proposed constitutional reform to strengthen the role of the state-owned power utility Comision Federal de Electricidad (CFE) within the electricity sector would cancel contracts under which 34 private power plants sell power into the national grid and it would declare illegal another 239 private power plants that sell energy directly to corporate clients. In addition, the proposed reform would cancel many long-term power supply contracts and renewable-energy preferential buying schemes.
Earlier in October 2021, the constitutional reform was sent to Congress. It would give preferential treatment to the CFE over private firms, guaranteeing CFE a share of at least 54% in power generation (46% for private power generation companies). The law currently assigns priority to dispatching the lowest-cost power onto the grid, which is often produced by private companies. CFE holds around 60% of the electricity capacity (59 GW in 2020).
In September 2021, the Japanese shareholders of the Mexican holding MT Falcon, the second largest independent power producer (IPP) in Mexico, with 5 gas fired CCGT power plants (2,233 MW), agreed to sell their stakes in MT Falcon to the British fund Actis. The transaction, which is subject to conditions and regulatory approvals, is expected to close before March 20222.
---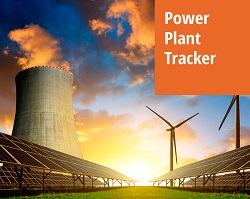 Enerdata has developed a market research service to screen, monitor and analyse the development of power generation assets.
Power Plant Tracker offers an interactive database and a powerful search engine covering power plants worldwide – including both installed and planned capacities for renewables and fossil fuels.