The United Arab Emirates (UAE)-based renewable group Masdar has signed a roadmap with Ethiopia to deliver up to 500 MW solar projects in the country, as part of Etihad 7 UAE program. Earlier in January 2023, Ethiopia signed an agreement with Masdar to develop two solar photovoltaic (PV) plants with a combined capacity of up to 500 MW. Previously, in March 2021, the Ethiopian Ministry of Finance signed a Memorandum of Understanding (MoU) with Masdar to develop at least 500 MW of solar PV capacity in Ethiopia. The project, which will be connected to the grid of the state-owned power utility Ethiopian Electric Power, should be funded by the Abu Dhabi Development Fund. The projects were expected to start operations in 2022.
Solar accounts for less than 1% of Ethiopia's installed capacity, with 21 MW at the end of 2021. The country's installed capacity is dominated by hydropower (83%), with 4.1 GW in 2021. In addition, Ethiopia has 410 MW of biomass (8% of installed capacity) and 324 MW of wind (7%). There are currently 2 GW of solar and 1.5 GW of wind projects under development in the country.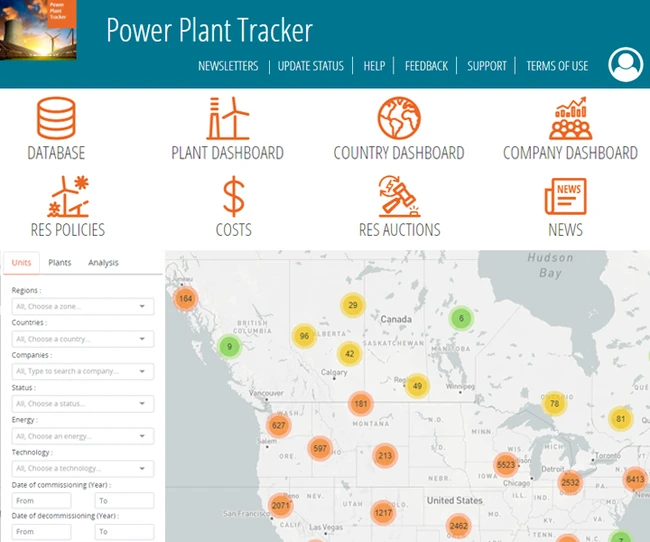 Enerdata has developed a market research service to screen, monitor and analyse the development of power generation assets.
Power Plant Tracker offers an interactive database and a powerful search engine covering power plants worldwide – including both installed and planned capacities for renewables and fossil fuels.