Malaysia will introduce a targeted fuel subsidies programme in 2020
The Ministry Of Domestic Trade and Consumer Affairs of Malaysia will introduce a targeted fuel subsidy scheme as of January 2020. Under the program, about 2.8 million eligible Malaysians will receive subsidies for their fuel consumption: car owners will obtain MYR 30 (US$7.15) per month, while motorbike owners will receive MYR 12 (US$2.86) per month, with the subsidies directly transferred to their bank accounts every four months. The price of the widely used RON95 grade gasoline will be progressively liberalised, except in Sabah, Sarawak and Labuan. The programme is expected to cost the government MYR 65.4m (US$15.6m) a month, i.e. over MYR 780m/year (US$186m/year).
This new fuel subsidies scheme participates to a larger fiscal consolidation effort, with the objective to narrow fiscal deficit. The previous government had scrapped fuel subsidies, but the measure was reintroduced in May 2018 following general elections. However, rising liabilities and declining oil prices have incited the new government to revise its subsidy programme. The new scheme is expected to halve the fuel subsidy burden.
---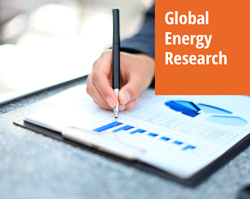 Enerdata's premium online information service provides up-to-date market reports on 110+ countries. The reports include valuable market data and analysis as well as a daily newsfeed, curated by our energy analysts, on the oil, gas, coal and power markets.
This user-friendly tool gives you the essentials about the domestic markets of your concern, including market structure, organisation, actors, projects and business perspectives.