Malaysia targets full implementation of B20 biodiesel mandate by end-2022
Malaysia plans to fully implement the B20 palm oil biofuel mandate (i.e., blending 20% of palm oil into diesel) for the transport sector by the end of 2022. In early 2021, the country already delayed the B20 mandate by six months to early 2022.
Malaysia is the world's second largest exporter and producer of palm oil, behind Indonesia. In 2020, biofuels accounted for 3% of the final energy consumption of road transport. Malaysia Biomass Initiatives (MBI) was launched in 2011 to develop and promote palm oil. In 2011 Malaysia launched its B5 biodiesel programme, blending 5% palm oil-based biodiesel with 95% diesel. The share of biodiesel was raised to 7% in 2014 under the B7 Programme (applicable to the industrial sector as of February 2019) and then to 10% under the B10 mandate in February 2019. The B20 biodiesel program was launched in January 2020 in Langkawi and Labuan and was expected to be progressively implemented throughout Malaysia by June 2021. The country plans to start a biodiesel program with a 40% bio-content (B40) in the transport sector, blending 40% FAME or 30% FAME plus 10% of hydrotreated vegetable oil (HVO) in diesel.
---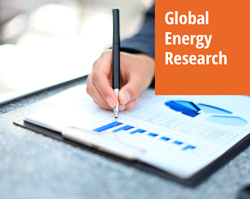 Enerdata's premium online information service provides up-to-date market reports on 110+ countries. The reports include valuable market data and analysis as well as a daily newsfeed, curated by our energy analysts, on the oil, gas, coal and power markets.
This user-friendly tool gives you the essentials about the domestic markets of your concern, including market structure, organisation, actors, projects and business perspectives.