Malaysia plans to develop an emissions trading scheme (ETS)
The Malaysian government has endorsed a proposal by the Ministry of Environment and Water (KASA) to develop a voluntary emissions trading scheme (ETS). The country aims to prepare actors in the economy for the implementation of carbon control mechanisms through international trade such as the Carbon Border Adjustment Mechanism by the European Union in 2023. The Ministry of Finance, Bursa Malaysia and other interested parties will develop a Domestic Emissions Trading Scheme (DETS) in phases, including a single transaction platform.
Between 2005 and 2019, CO2 emissions rose by 11% (i.e., ~3%/year). CO2 emissions from energy combustion increased at a high rate over 2000-2008 (6.5%/year), but the growth rate has been halved between 2009 and 2019 (3%/year); in 2020, CO2 emissions dropped by 7.5% to reach 233 Mt. In its NDC, Malaysia aims to reduce GHG intensity of GDP by 45% in 2030 relative to 2005. Out of the total target, 35% is unconditional and 10% is conditional to financing and technology transfer by developed countries.
---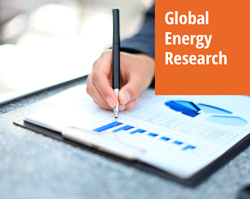 Enerdata's premium online information service provides up-to-date market reports on 110+ countries. The reports include valuable market data and analysis as well as a daily newsfeed, curated by our energy analysts, on the oil, gas, coal and power markets.
This user-friendly tool gives you the essentials about the domestic markets of your concern, including market structure, organisation, actors, projects and business perspectives.