Malaysia delays B10 biodiesel programme to the fourth quarter of 2016
The government of Malaysia has decided to delay the implementation of its B10 biodiesel mandate to the fourth quarter of 2016, as it is currently discussing with oil companies to implement the programme smoothly.
The B10 programme, which aims to raise the mandatory share of biodiesel from palm oil from the current 7% of consumption in the transport sector to 10%, was initially expected in June 2016 and delayed by one month in July 2016, to complete full implementation of the new standard by August 2016.
The mandate for the industrial sector beginning in June would be 7% (B7 programme for industry). The new standard is expected to raise the consumption of palm oil from 0.5 Mt/year to 0.75 Mt/year.
State-owned oil company Petronas along with Shell, Chevron, Petronas and BHP are in charge of blending diesel with palm methyl ester (PME); the construction of blending facilities was funded through the Malaysian Palm Oil Board (MPOB) by the government. The country now has 18 biodiesel plants with a total capacity of 2.3 Mt/year and the current facilities in oil depots are able to handle blending up to 10%.
---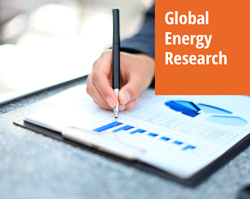 Enerdata's premium online information service provides up-to-date market reports on 110+ countries. The reports include valuable market data and analysis as well as a daily newsfeed, curated by our energy analysts, on the oil, gas, coal and power markets.
This user-friendly tool gives you the essentials about the domestic markets of your concern, including market structure, organisation, actors, projects and business perspectives.