Lukoil acquires 25% stake in Marine XII oil project in Congo
Russian energy group Lukoil announced it closed its transaction with New Age M12 Holdings to buy a 25% interest in the Marine XII project in the Republic of Congo for US$800m. All suspensive conditions were met, including the approval of the Congolese government.
The agreement between the two parties was disclosed in June 2019. Eni is the project's operator with a 65% stake. Based on a production sharing contract, the project also involves the state company Société nationale des pétroles du Congo (SNPC) with a 10% stake.
Located on the continental shelf of the Republic of Congo, the 571 square kilometers license covers five discovered fields containing 1.3 Gboe of proved and probable (2P) reserves. Two fields, Nene and Litchendjili, launched in 2015, currently produce 28 kb/d (mainly light and low sulfur) and gas condensate, and 1.7 mcm/d of marketable gas.
Lukoil has interests in Cameroon, Nigeria, Ghana, and Egypt. Based in Jersey, New Age hold twelve concessions in five countries, namely, the Republic of Congo, Cameroon, Nigeria, Ethiopia, and South Africa. It owns a 75% operated interest in Marine III, which is adjacent to Marine XII.
---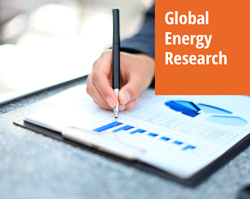 Enerdata's premium online information service provides up-to-date market reports on 110+ countries. The reports include valuable market data and analysis as well as a daily newsfeed, curated by our energy analysts, on the oil, gas, coal and power markets.
This user-friendly tool gives you the essentials about the domestic markets of your concern, including market structure, organisation, actors, projects and business perspectives.