Lithuania will restrict power transmission capacity will Belarus
Lithuania's power transmission system operator (TSO) Litgrid will limit power trade with Belarus from 15 September 2021, by decreasing the maximum transmission capacity from Belarus to Lithuania from the current 1,250 MW to 400 MW (minimum capacity to ensure the security of the system). This decision follows a pledge by  the governments of Estonia, Latvia and Lithuania to stop energy trade with Belarus after the launch of the Ostrovets nuclear power plant in Belarus. When the Ostrovets-1 nuclear power plant started generating electricity in September 2020, Lithuania already restricted direct imports from Belarus by stopping direct commercial electricity flows through the Lithuanian-Belarusian interconnection. However, some Estonian and Latvian operators continued to import electricity from Belarus using Lithuanian infrastructure. In 2025, the power grids of Baltic States will be synchronised with the networks of continental Europe.
---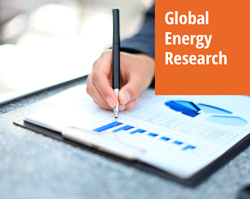 Enerdata's premium online information service provides up-to-date market reports on 110+ countries. The reports include valuable market data and analysis as well as a daily newsfeed, curated by our energy analysts, on the oil, gas, coal and power markets.
This user-friendly tool gives you the essentials about the domestic markets of your concern, including market structure, organisation, actors, projects and business perspectives.