Latvian government backs construction of planned Skulte LNG terminal in Latvia
The government of Latvia has backed the construction of the planned Skulte LNG terminal by granting it the status of national interest object, as the country is looking to diversify its gas supply sources. This decision will allow for faster and simplified administrative procedures for the implementation of the LNG import project. A draft law will be presented to the Latvian government and subsequently to the Saeima (Latvian parliament) in September 2022 to move forward with the project.
The Skulte LNG terminal is a floating regasification unit (FRU) that will be located at the Skulte port area, 2.5 km offshore from the coast north of Riga. The project will not have a cold storage facility, but will feature a direct pipeline connection to the Inčukalns underground gas storage, located 34 km away and which has a storage capacity of 2.3 bcm. JSC Skulte LNG Terminal, the project's developer, expects that the facility could be completed within 16 months of the start of construction, and could be commissioned in 2024.
---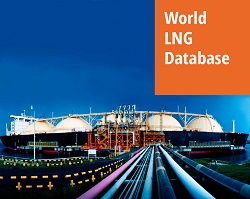 World LNG Database offers a complete set of data on LNG markets. The service provides detailed information on existing and planned liquefaction and regasification plants. It also includes LNG shipping around the world, LNG contracts, time series on regasification and liquefaction capacities, LNG flows and LNG prices for all players in the market.