The Lao Government has launched the construction of the 600 MW Monsoon wind power project, located in southern Laos and built by Power Construction Corporation of China (PowerChina). The US$1.5bn wind project is being developed by Impact Energy Asia Development (IEAD), a joint venture of Impact Wind Investment Limited (owned by Mitsubishi Corporation and an affiliate of Impact Electrons Siam , 55%) and Thailand's BPCG  (45%). In December 2022, BPCG signed a contract with PowerChina for the construction of the wind park.
The project will be constructed on an area covering 640 km2 in the districts of Dak Cheung and Sanxay, between the north-eastern Thai province of Ubon Ratchathani and the Vietnamese province of Quảng Nam. The government of Laos has signed a 25-year concession with BCPG for the project, which is expected to become operational by 2025. The power generated from the Monsoon wind project will be sold across the border to the state-owned company Electricité du Vietnam (EVN) via a 500 kV transmission line, under a 25-year power purchase agreement (PPA) signed with EVN in July 2021.
Laos currently doesn't have any wind power installed capacity, however, over 3.6 GW of projects are under development as the country is seeking to develop its wind capacity. In September 2022, the Laotian Ministry of Planning and Investment announced plans to invest over US$2.1bn for the construction of a 1.2 GW onshore wind power project in Lako, Sepon district, Savannakhet province (southern Laos). The electricity generated will be consumed in the country and exported to Vietnam as well.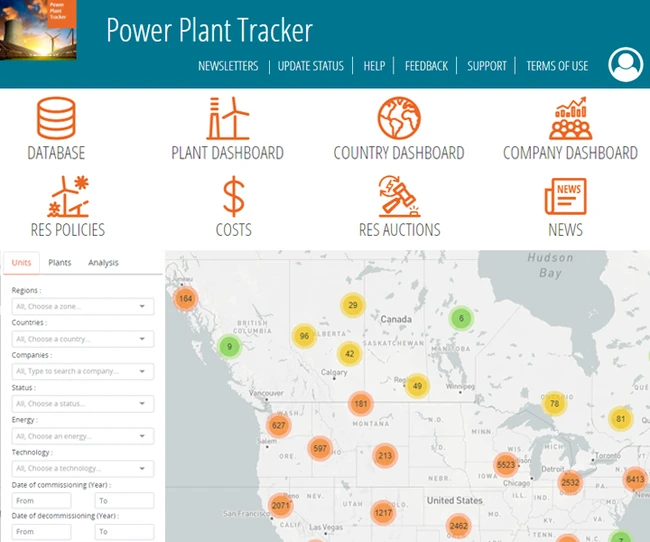 Enerdata has developed a market research service to screen, monitor and analyse the development of power generation assets.
Power Plant Tracker offers an interactive database and a powerful search engine covering power plants worldwide – including both installed and planned capacities for renewables and fossil fuels.