Lao PDR seeks to diversity its power mix to reduce imports
The Laotian government, which aims to reduce the amount of electricity imported from neighbouring countries, has unveiled a plan to diversify its power mix by developing solar, wind, and coal-fired power plants. The country, which is heavily reliant on hydropower, is experiencing power shortages during the dry season due to the low availability of hydropower and has to import electricity.
Lao PDR's installed capacity reached 9.8 GW at the end of 2020 (+15% compared to 2019). Hydropower accounts for 80% of the capacity, lignite for 19%, and oil for 1%, and hydro accounts for more than 90% of the electricity consumed in the country. Lao PDR plans to add 1,807 MW of capacity over 2021-2025, mostly from hydropower (57%), but also from coal (19%) and solar (24%). The country's installed capacity is expected to increase by 5,559 MW in 2030: of the total, 78% will come from hydropower, and the rest from solar, wind, and coal. The country has a large solar and wind potential, with 10-15 GW and 100 GW respectively.
---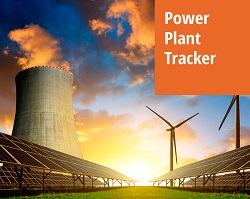 Enerdata has developed a market research service to screen, monitor and analyse the development of power generation assets.
Power Plant Tracker offers an interactive database and a powerful search engine covering power plants worldwide – including both installed and planned capacities for renewables and fossil fuels.