Kuwait commissions gas pipeline feeding Al-Zour refinery project
Kuwait Integrated Petroleum Industries Company (KIPIC), an affiliate of the national oil company Kuwait Petroleum Corporation (KPC), has commissioned the gas pipeline that will feed its 615,000 bbl/d Al-Zour Refinery project. The US$16bn refinery project will entail two other separate facilities apart from the refinery, i.e. LNG processing facilities and a petrochemicals complex. The refinery is expected to start operating in 2021.
The country currently has 2 refineries, adding up to a total capacity of 736 000 bbl/d, namely Mina Al-Ahmadi (466 000 bbl/d) and Mina Abdulla (270 000 bbl/d, with a 64,000 bbl/d expansion under way), that are under moderisation process. The 200 000 bbl/d Shuaiba refinery was shut down in 2017. Once all the current projects are complete, Kuwait's refining capacity will reach 1.4 mb/d. The country aims to raise its refining capacity to 2 mb/d and is considering developing a 615,000 bbl/d refining complex near Al-Zour (no further detail so far).
---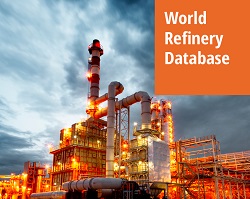 Use this powerful business intelligence tool to assess current and future production capacities of oil products by country and by zone. Gain insight into companies' asset portfolios and future trends for refined oil production capacities, giving you the ultimate edge for strategy and decision-making.