Kenya submit impact studies for a 1 GW nuclear project
The Kenyan Nuclear Power and Energy Agency has submitted impact studies to the National Environment Management Authority to build a 1 GW nuclear power project by 2027. The power plant, which would be developed under a build, operate and transfer (BOT) model, could be built in Tana River County, near the Kenyan coast. Construction is scheduled to take 7 years. The parastatal is currently assessing the ideal technology for the country.
The Nuclear Power and Energy Agency, created with the Energy Act 2019, is in charge of proposing and implementing the future nuclear programme. In 2013, the IAEA completed a review of the country's pre-feasibility study. In 2016, Kenya signed an agreement with South Korea for cooperation on this project. The nuclear capacity should reach 4 GW by 2035. It should help Kenya meet its rising peak demand, which is expected to reach 22 GW by 2031.
At the end of 2019, Kenya's total installed capacity totalled 2.9 GW, including around 820 MW of geothermal, 830 MW of hydropower, 635 MW oil-fired, and 340 MW of wind. 
---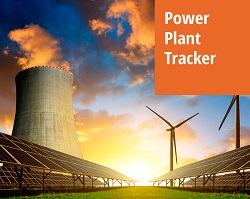 Enerdata has developed a market research service to screen, monitor and analyse the development of power generation assets.
Power Plant Tracker offers an interactive database and a powerful search engine covering power plants worldwide – including both installed and planned capacities for renewables and fossil fuels.