Kenya produces 86% of its power from renewables in 2018
According to the Kenya National Bureau of Statistics' 2019 Economic Survey, the country total electricity demand increased by 8% (to 11.2 TWh) in 2018. The country increased its renewable power output significantly, including a 43.6% growth in hydropower (to 4 TWh), while thermal power generation has been reduced by 39% and power imports decreased by 43%. Eventually, around 86% of total power was from renewables in 2018, with 46% from geothermal (with 663 MW of installed capacity), 36% from hydropower, 14% thermal and 3% from wind.
Wind and solar deployments in 2018 were also major with the commissioning of the 310 MW Lake Turkana wind power plant and the 50 MW Garissa solar park (83 MW). These deployments allowed for a 13.7% increase in total installed capacity to 2,712 MW. Wind capacity reached 367 MW and there was a 500% increase in wind power generation from 61.3 GWh in 2017 to 375.6 GWh in 2018.
The country also recorded a 3.2% decline of its oil imports, from 6.3 Mt in 2017 to 6.1 Mt in 2018.
---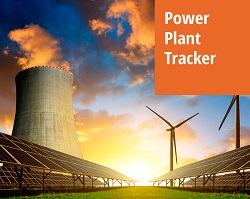 Enerdata has developed a market research service to screen, monitor and analyse the development of power generation assets.
Power Plant Tracker offers an interactive database and a powerful search engine covering power plants worldwide – including both installed and planned capacities for renewables and fossil fuels.