Kenya agrees to import 200 MW of hydropower from Ethiopia
Kenya Power has entered into an agreement to import hydropower from Ethiopia under the Kenya-Ethiopia Electricity Highway Project. As per the deal, Ethiopia will export 200 MW of electricity to Kenya in the first phase of the power export deal, with a plan to double it in the future. The deal involves a 500 kV transmission interconnector linking the two countries' power systems while also creating a pathway for countries within the East African region to trade electricity. The US$1.3bn project started in 2016, involving the construction of a 1,068-km power transmission line inter-linking the grids of Kenya and Ethiopia. The interconnector, which was funded by the World Bank and the African Development Bank, would also integrate power systems of Ethiopia, Kenya, Tanzania, Uganda and Rwanda under the Eastern African Power Pool (EAPP) Master Plan. Commercial operations could start in November 2022 upon the joint testing and commissioning of the inter-connector.
---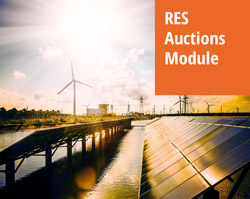 Discover our very detailed and regularly updated RES auctions database with worldwide coverage and a technical focus backed by academic research.
With our renewable energies auctions service you will be able to monitor auctions at a global level. Its (expanding) scope notably includes all major G20 countries and offers an especially fine tracking on Europe and South America.