Kazatomprom's uranium output should drop by 16% in 2020 (Kazakhstan)
Kazakhstan's state-owned uranium extraction and nuclear company Kazatomprom plans to produce 19,250 tU in 2020, i.e. 16% less than in 2019, when it produced 22,808 tU. In February 2020, the company had announced that its 2020 output would remain at about 22,750-22,800 tU. However, the 4-month shutdown of its uranium mines due to the COVID-19 pandemic and uncertainties over the impacts of the crisis prompted the company to revise its production estimates downward.
In December 2017, the company decided in December 2017 to cut its uranium production by 20% over a 3-year period starting from January 2018, in response to ongoing oversupply in the uranium market. Kazakhstan has been world's largest uranium producer since 2009, with a 41% share of global production in 2018. Kazatomprom is the national operator of the import and export of uranium and nuclear fuel for power plants. In August 2019, Kazatomprom extended its 20% production cut for one year, until the end of 2021, as the uranium market was still recovering from a period of oversupply, and as uranium prices remained low. Production levels beyond 2021 still remain to be determined.
---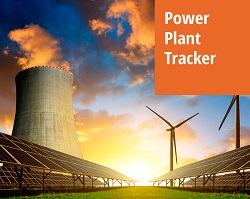 Enerdata has developed a market research service to screen, monitor and analyse the development of power generation assets.
Power Plant Tracker offers an interactive database and a powerful search engine covering power plants worldwide – including both installed and planned capacities for renewables and fossil fuels.