KazAtomProm will reduce its uranium production by 20% (Kazakhstan)
The Kazakhstan state-run uranium extraction company KazAtomProm has announced plans to cut its uranium production by 20% over a 3-year period starting from January 2018, in response to ongoing oversupply of yellowcake in the uranium market. The planned production deferral will amount to 11,000 tU, which is expected to represent around 7.5% of the global uranium production for 2018. However, KazAtomProm's contractual delivery obligations will not be affected by these measures.
KazAtomProm already decreased its production levels by 10% in 2017, which was roughly equivalent to 3% of the global uranium production. The production was deferred by 2,000 tU because of the poor market conditions as well.
Kazakhstan is the world's largest uranium producer (about 23,800 t in 2016), ahead of Canada (9,100 t) and Australia (5,000 t). KazAtomProm is the national operator of the import and export of uranium and nuclear fuel for power plants.
---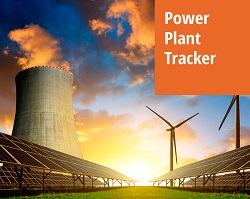 Enerdata has developed a market research service to screen, monitor and analyse the development of power generation assets.
Power Plant Tracker offers an interactive database and a powerful search engine covering power plants worldwide – including both installed and planned capacities for renewables and fossil fuels.