Kazatomprom (Kazakhstan) extends its 20% uranium production cut until 2022
Kazakhstan's state-owned uranium extraction and nuclear company Kazatomprom has extended its 20% production cut until the end of 2022, as the uranium market is still recovering from a period of oversupply. The full implementation of this decision would reduce the anticipated global primary supply in 2021 by more than 5,500 tU. Kazatomprom's 2022 production should be between 22,000 and 22,500 tU, a 20% reduction of the total expected under the Subsoil Use Contract level (27,500-28,000 tU).
Kazatomprom plans to produce 19,250 tU in 2020, i.e. 16% less than in 2019. In February 2020, the company announced that its 2020 output would remain at about 22,750-22,800 tU. However, the 4-month shutdown of its uranium mines due to the COVID-19 pandemic and uncertainties over the impacts of the crisis prompted the company to revise its production estimates downward.
The 20% production cut was initially stated in 2018 for a 3-year period. Kazakhstan has been the world's largest uranium producer since 2009, with a 41% share of global production in 2018. 
---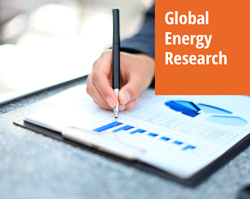 Enerdata's premium online information service provides up-to-date market reports on 110+ countries. The reports include valuable market data and analysis as well as a daily newsfeed, curated by our energy analysts, on the oil, gas, coal and power markets.
This user-friendly tool gives you the essentials about the domestic markets of your concern, including market structure, organisation, actors, projects and business perspectives.