Kazakhstan produced 85.7 Mt of oil and condensate in 2020
Kazakhstan produced 85.7 Mt of oil and condensate in 2020, of which 26.4 Mt (31%) were produced by Tengizchevroil, 15.1 Mt (18%) by North Caspian Operating Company (NCOC), and 12 Mt (14%) by Karachaganak Petroleum Operating. Oil exports reached 68.5 Mt. In addition, Kazakhstan's natural gas output amounted to 55.2 bcm in 2020 (plus 3.2 Mt of LPG); domestic gas consumption reached 17.2 bcm and 10.7 bcm were exported. Oil product production reached 11.5 Mt, including 4.5 Mt of gasoline, 4.55 Mt of diesel and 2.1 Mt of fuel oil. Crude oil production is expected to remain stable in 2021, reaching 86 Mt, while oil exports are forecast to decline by 1.5% to 67.5 Mt.
Kazakhstan also generated 108 TWh in 2020, including 3.15 TWh from renewable energy sources. Overall, 25 renewable power projects were commissioned in 2020 with a combined capacity of 583 MW, including 10 wind projects, 12 solar projects, one hydropower project and 2 bio-energy projects. In 2021, around US$370m will be invested to implement 23 renewable projects totalling 391 MW.
---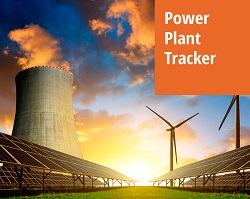 Enerdata has developed a market research service to screen, monitor and analyse the development of power generation assets.
Power Plant Tracker offers an interactive database and a powerful search engine covering power plants worldwide – including both installed and planned capacities for renewables and fossil fuels.