Kansai Electric loads fuel at Ohi-3 ahead of planned restart (Japan)
The Japanese power utility Kansai Electric has started to load fuel at the Ohi-3 nuclear power plant ahead of the previously planned date. Both Ohi-3 and Ohi-4 units are now expected to resume operation by mid-2018.
Ohi-3 and Ohi-4 are two 1180 MWe pressurised water reactors (PWRs) that have been shut down in the wake of the 2011 Fukushima nuclear disaster.
They were allowed to restart operations in August 2012 but were taken offline in September 2013 for Nuclear Regulation Authority (NRA) inspections. Kansai Electric submitted its restart plan in September 2013 and the NRA approved the plans for strengthening the units in August 2017.
Ohi-1 and Ohi-2, which have been offline since July 2011 and December 2011, respectively, are approaching their 40-year lifetime and will not be restarted. So far, only 5 of Japan's 42 operable reactors have cleared safety standard inspections and have resumed operation, namely Kyushu's Sendai units 1 and 2, Shikoku's Ikata unit 3, and Kansai's Takahama units 3 and 4. Another 19 reactors have applied to restart.
---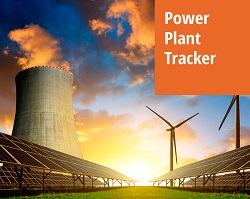 Enerdata has developed a market research service to screen, monitor and analyse the development of power generation assets.
Power Plant Tracker offers an interactive database and a powerful search engine covering power plants worldwide – including both installed and planned capacities for renewables and fossil fuels.