Jordan will supply Lebanon with 250 MW of power via Syria
Jordan has agreed to supply Lebanon with 250 MW of electricity via Syria and the World Bank will finance the deal, which will start in late March 2022. The Lebanese grid is connected to the Syrian grid through two 66 kV lines since 1972, one 230 kV line since 1977, and one 400 kV line since 2010. Lebanon had imported part of its electricity needs from Egypt through the Jordanian and Syrian networks. Since the Syrian civil war started in 2011, Lebanon's access to regional grids for electricity and natural gas has been cut off. In 2019, around 0.5% of the country's electricity demand was imported from Syria and Egypt, against almost 8% in 2010.
According to the World Bank, the percentage of electricity demand unmet by the state-owned power utility EDL has increased from 22% in 2008 to 37% in 2018, leading to frequent power outages and forcing the Lebanese to rely on diesel-fired generators, which are increasingly unavailable due to oil supply problems.
---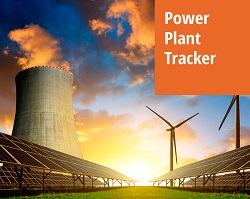 Enerdata has developed a market research service to screen, monitor and analyse the development of power generation assets.
Power Plant Tracker offers an interactive database and a powerful search engine covering power plants worldwide – including both installed and planned capacities for renewables and fossil fuels.