Jordan sets a more ambitious GHG emission reduction target for 2030
Jordan has updated its first Nationally Determined Contribution (NDC), raising its greenhouse gas (GHG) emission reduction target from 14% to 31% of the business-as-usual (BAU) scenario by 2030. The reduction target is divided into an unconditional reduction target of 5% and a conditional target of 26%. The estimated cost of mitigation actions to reach the 31% target is estimated at US$7.54bn, of which Jordan would contribute by US$565m through the Jordan Renewable Energy and Energy Efficiency Fund (JREEEF) and Jordan Environment Fund (JEF). Under its BAU scenario, the country estimates GHG emissions at around 44 MtCO2eq by 2030, which is 57% more than in 2012 (reference year). The 31% cut would limit GHG emissions by nearly 14 MtCO2eq to 30 MtCO2eq. The country aims to increase the share of renewables in its power mix to 35% by 2030 (14% in 2019) and to improve efficient energy consumption in all sectors by 9%. In 2012 (reference year), fuel combustion activities accounted for 81% of the country's total GHG emissions (28 MtCO2eq), followed by industrial processes and product use (12%) and waste (6%).
---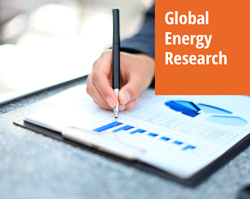 Enerdata's premium online information service provides up-to-date market reports on 110+ countries. The reports include valuable market data and analysis as well as a daily newsfeed, curated by our energy analysts, on the oil, gas, coal and power markets.
This user-friendly tool gives you the essentials about the domestic markets of your concern, including market structure, organisation, actors, projects and business perspectives.