JERA will acquire a 49% share in Formosa-2 offshore wind project (Taiwan)
JERA, the joint venture between Japanese power utilities TEPCO and Chubu Electric, has signed an agreement with Australian asset manager Macquarie Capital to buy a 49% participation in the 376 MW Formosa-2 offshore wind project, located off the coast of Miaoli County in Taiwan. The deal is subject to regulatory approval. Upon completion of the transaction, Formosa-2 will be owned by JERA (49%), Macquarie (26%) and Swancor (25%).
The project, whose construction is due to start in October 2019, is expected to begin commercial operation by the end of 2021. Power generation will be sold to the Taiwan Power Company (Taipower) under a 20-year power purchase agrement (PPA) based on the FiT scheme.
The 2.4 GW Formosa offshore wind complex consists of Formosa-1 (120 MW), which will be operational by the end of 2019, Formosa-2 (376 MW) expected for 2021, and Formosa-3 (1,900 MW). In December 2018, JERA acquired a 32.5% participation in Formosa-1 (35% Ørsted, 25% Macquarie and 7.5% Swancor) and has expressed interest in buying an equity interest in Formosa-3.
As Taiwan aims to exit nuclear power by 2025, the country targets to develop 1.2 GW of onshore wind power by 2020, and 5.5 GW of offshore wind power by 2025.
---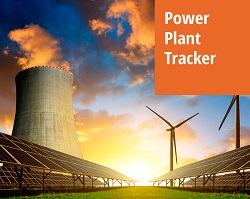 Enerdata has developed a market research service to screen, monitor and analyse the development of power generation assets.
Power Plant Tracker offers an interactive database and a powerful search engine covering power plants worldwide – including both installed and planned capacities for renewables and fossil fuels.