Japan's oil and LNG imports dipped in 2015 to the advantage of coal
According to preliminary statistics released by the Ministry of Finance of Japan, crude oil imports declined by 2.3% in 2015 to around 3.37 mb/d, reaching their lowest level since 1988. Japan is gradually shutting down its oil-fired power plants and slower economic growth coupled with structural trends in the transport sector (shift to electric cars and reduced car use among young generations) are reducing oil demand.
In addition, LNG imports declined by 3.9% from 88.5 Mt in 2014 to 85 Mt in 2015; this is the first decrease in LNG imports since the Fukushima accident in 2011, and their lowest level since 2011. LNG consumption is expected to decline again in 2016 as overall energy demand is decreasing and as Japan is restarting nuclear reactors. They could fall to a five-year low of 79.6 Mt in the 2016-2017 year, according to the Institute of Energy Economics Japan (IEEJ), in line with the Japanese government's plans to reduce LNG consumption and to maintain coal consumption. In 2015, coal imports rose by 4.8% to 114 Mt.
---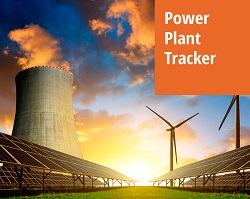 Enerdata has developed a market research service to screen, monitor and analyse the development of power generation assets.
Power Plant Tracker offers an interactive database and a powerful search engine covering power plants worldwide – including both installed and planned capacities for renewables and fossil fuels.