Japan's JICA funds power sector reform in Egypt
The Japan International Cooperation Agency (JICA) has awarded a JPY25bn (US$240m) Official Development Assistance (ODA) loan to Egypt to reform its power sector. The project, which is also supported by the AfDB (US$270m) and the AFD (US$90m), aims to enhance sustainability and stability in the power sector through supporting policy reforms such as promoting energy efficiency and renewable energy for green growth. Specifically, the program aims to improve the cost recovery rate for electricity charges from 70% in 2018 to 100% in 2021 and increase the share of renewable in the power generation mix during peak load times from 23% in 2018 to 20% in 2021.
---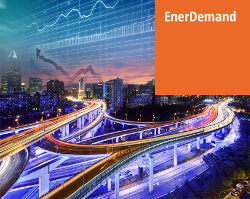 Enerdata's premium EnerDemand service provides detailed data on energy consumption and efficiency for the 20 highest energy-consuming countries, broken down by sector and end-use.
Create custom graphs, export data to use in Excel, and sift through the online database in whatever way is most useful to you: by household uses, by multiple road vehicle types, and by different end-uses in buildings, industry and more.