Japanese refiners Idemitsu Kosan and Showa Shell will merge in April 2019
Japanese refiners Idemitsu Kosan (IK) and Showa Shell Sekiyu have agreed to merge on 1 April 2019, after the Idemitsu founding family finally approved the plan. The two companies will swap shares for the 68.75% of Showa Shell that Idemitsu doesn't own - the share swap ratio will be set in October 2018 - and Showa Shell will be delisted on 29 March 2019. The founding family will be able to nominate two of the eight directors of the merged company, that will be named Idemitsu Kosan (company name) but will conduct business under the Idemitsu Showa Shell trade name.
The merger will create the second largest oil refining company in Japan, with a combined company controlling around 28% of the refining market in Japan, behind JX Holdings (35%), and accounting for about 30% of gasoline sales (around 50% for JX).
The merger was announced in November 2015 and was expected to be carried out in two stages, first with the acquisition of a 33.3% stake from Shell for Yen 170bn (US$1.7bn) by the end of the 2016. Besides, IK would have then purchased the rest of Showa Shell Sekiyu's shares through a share swap in April 2107. However, the fierce opposition of the Idemitsu founding family, which owns just over 28% of IK, suspended the merger process in October 2016 until July 2017, when the Tokyo High Court rejected the Idemitsu founding family's claims.
---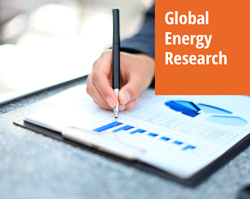 Enerdata's reputable online information service provides up-to-date market reports on 110+ countries with valuable market data and analysis as well as a daily newsfeed on the oil, gas, coal and power markets.
This user-friendly tool gives you the essentials on the domestic market of your concern including market structure, organisation, actors, projects and business perspectives.