Japanese NRA approves Monju nuclear plant's decommissioning plan
The Japanese Nuclear Regulation Authority (NRA) has approved the Japan Atomic Energy Agency's (JAEA's) plans for decommissioning the 280 MWe prototype plutonium-burning Monju fast-breeder reactor (FBR), which has been operating only 250 days since its commissioning in 1995. The plan was previously endorsed by the government in June 2017.
The Monju FBR is a MOX-fed reactor, which was supposed to produce more fuel than it consumes and thus help Japan with energy security and nuclear waste management. Instead, the Monju reactor run only 205 days in 1995 before being stopped due to a sodium leak, and another 45 days in 2010 before being stopped again due to refuelling equipment falling into the reactor vessel. At that point, the Japanese Nuclear Regulation Authority (NRA) did not allow it to restart and stated that the JAEA was not competent to operate the facility. Estimations of the decommissioning are expected to total at least JPY375bn (US$3.2bn) and and the process will take at least 30 years.
---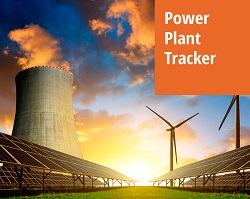 Enerdata has developed a market research service to screen, monitor and analyse the development of power generation assets.
Power Plant Tracker offers an interactive database and a powerful search engine covering power plants worldwide – including both installed and planned capacities for renewables and fossil fuels.