Japan plans to create a pilot emission trading scheme in September 2022
The Japanese Ministry of Economy, Trade and Industry (METI) and the Japan Exchange Group (JPX) plan to create the country's first market for trading carbon emissions, launching a demonstration project in September 2022. The mechanism should become fully operational in the fiscal year starting April 2023. Under the scheme, companies participating in the market will set emissions reduction targets for 2030. If they fail to reach their targets, they will be able to buy emissions credits (surplus reductions from other firms identified as carbon credits by the government) through the market to make up the difference. The price of carbon will be made public as a reference for other participating businesses.
Currently, carbon emissions are traded over the counter in Japan. With its new policy, the country aims to improve transparency in prices, encourage more companies to participate in the market and foster decarbonisation in its economy. The Japanese government had already announced in 2012 its intention to introduce a national compulsory emissions trading scheme for large CO2 emitting companies. However, in the face of strong opposition from industries, the government scrapped the proposal and instead introduced a CO2 tax. In April 2021, Japan raised its target reduction of GHG emissions for 2030 from 26% in its NDC to 46% (2013 as base year). The country's greenhouse gas (GHG) emissions decreased by 5.1% in the financial year 2020-2021 (April 2020-March 2021) to 1,150 MtCO2eq, their lowest level since 1990-1991, according to final figures from the Japanese Ministry of the Environment. It represents an 18.4% decline compared to the financial year 2013.
---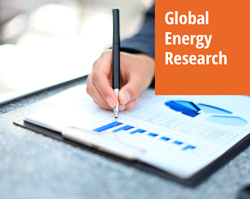 Enerdata's premium online information service provides up-to-date market reports on 110+ countries. The reports include valuable market data and analysis as well as a daily newsfeed, curated by our energy analysts, on the oil, gas, coal and power markets.
This user-friendly tool gives you the essentials about the domestic markets of your concern, including market structure, organisation, actors, projects and business perspectives.